B A N G K O K 1 8 9 9

June 20, 2020
Paccaya Foundation x Bangkok 1899
Virtual Meditation
In an upturned world, we bring you a pop-up Dhamma talk by Venerable Anil Sakya, with an opportunity for real-time Q&A and a meditation to close out the week.
Date: June 19, 2020
Time: 07:30 - 09:30 EST // 11:30 - 13:30 GMT // 18:30 - 20:30 ICT
---
June 5, 2020
Art Supplies Wanted: Art Relief Kits



Help make our world a little more colorful!
We're asking for donations of coloring pencils, markers, crayons and drawing paper for the month of June. The donations will then be packed into
Art Relief Kits
along with a specially designed coloring book that will be distributed to kids from disadvantaged backgrounds. We hope to bring something fun and engaging to these kids – and to give them an opportunity to participate in a city-wide contest – where they will get to see their works online and win prizes.
Drop-off/delivery information:
Bangkok 1899
g.page/Bangkok1899?share
Hours: Tuesday - Sunday, 11 AM – 7 PM
More info:
abigail@creativemigration.org
---
May 12, 2020
Unnatural Language: Bangkok 1899
We invite you to come experience and shape a temporary "normal" for installation art as an international, virtual exhibition with sound installation. Click here for the

FB event

!
9pm – midnight PST (May 15th)
11am – 2pm ICT (May 16th)
Exhibition Guide
Join us online for the final exhibition of Bangkok 1899's first new media resident Scott Kildall, who will unveil a site-specific audio installation called "Unnatural Language: Bangkok 1899," curated by Jennifer Katanyoutanant. This installation turns tangible, everyday ecological distress into an immediate and personal experience.
Audiences from around the world will be able to join us for a live, multi channel experience that re-imagines interactive sound installations in a fully digital format. In this international Zoom exhibition, we will host three separate rooms for the audience to see and hear Unnatural Language – which will be hosted from two different locations, Scott's home in San Francisco and Bangkok 1899. Check below to join a virtual guided tour led by Scott himself. Each tour will conclude with a Q&A moderated by the curator.
This artwork activates the entire Bangkok 1899 outdoor space by placing electronic sensors that dynamically mix recordings of Bangkok to create a unique audio synthesized soundscape from eight different sculptures interspersed throughout the space.
The sensors include air quality, noise pollution, water quality and soil health in compost bins. Each one uses recordings of Bangkok's most recognizable noises to modulate local audio synthesizers. The result is an ever-changing data-driven spatialized audio soundscape.
The sculptures themselves reflect Bangkok's reuse economy, using reclaimed wood, recycling auto parts from the Sieng Keng Zone, scavenged plastic and stencils of climate change effects in Bangkok.
InsightPact
is partnering with Bangkok 1899 on this virtual program. They create spaces for citizens and organizations to tackle humanity's biggest challenges. In 2020, InsightPact is providing support to nonprofits who want to take their events and meetings online in an impactful and interactive way.
Scott Kildall is a San Francisco based artist and educator, who is visiting Bangkok 1899 for the month of March for this special project. During this time, he collaborated with local reuse organizations such as Precious Plastic Bangkok, SOS and local woodworker (Nanu Youttananukorn) to uphold Bangkok's traditional woodworking techniques.
Jennifer Katanyoutanant is an artist and curator exploring social practice through digital mediums such as interactive web, virtual and augmented reality.
---
March 19, 2020
COVID-19


Our physical space is temporarily closed to the public.




Dear friends,


These are challenging times to navigate, and Creative Migration would like to extend our best wishes to you, your families and your communities. It is our priority to reduce the spread of COVID-19 to keep everyone safe and healthy.
During the closure, our staff will work both on-site and remotely. We are being proactive by regularly disinfecting our facilities, ensuring that we meet

World Health Organization guidelines

.


We are ALL in this together! Keepin' it real with Team Na - owners Him & Saks with chefs Nu & Santiago.

To everyone's delight, there is regular food delivery from Na Café! Our new Thai homestyle menu by Chef Nu is really amazing. Please order through the following methods:






And back by popular demand, chef-in-residence Santiago will start cooking some of your favorite Peruvian dishes once more – stay tuned!

Stay tuned for our upcoming virtual program! Our current resident artist,

Scott Kildall

, departed early to return home to San Francisco this week. We are planning an online happening in April - details TBA!

Furthermore, we are open to virtual collaborations and ideas! Please do not hesitate to get in touch with us. And, we will post regular updates and digital content for all our future, responsible #socialdistancing activities.

We are truly grateful for all the support over the years. Our goal is to be a source of hope and inspiration during these difficult times.



Thank you,
Susannah Tantemsapya
Founder & Executive Director
Creative Migration // Bangkok 1899


---

March 2, 2020

Happy Hour with New Media Artist: Scott Kildall
Join us for meet and greet with our new resident, Scott Kildall, a San Francisco-based new media artist who will be building a site-specific installation called Unnatural Language. The Happy Hour will be on March 6, 18.30-21.30 at Bangkok 1899.
Unnatural Language is a network of electronic organisms ("Datapods") that create sonic improvisations from physical sensors in the natural environment. Each Datapod has custom electronics connected to sensors, a speaker, and a wireless network. The sensed data, for example from electrodes that measure the subtle electrical variations in the leaves of plants, is transformed into a unique synthesized sound. Encased in sculptural materials (natural fiber, leather, leaves, etc) and dispersed into a natural environment, the Datapods enter into a sonic dialogue with the existing ecosystem of plants and animals.
During his one-month residency in Bangkok, Scott will be building custom sensors and creating sculptural works that reflect the reuse economy of Bangkok and transform measurements of air quality, water quality and noise pollution to a spatialized dynamic audio composition.
Come have drinks, check out his work, and meet other Bangkok-based artists working with technology on March 6, 2020 from 18.30 onwards at Bangkok 1899.
Food and drink available for purchase at Na Café.
---
Creative Migration

and

The 60 Second Film Festival

are teaming up to offer local filmmakers the information, resources and tools necessary to incorporate sustainable practices into their work.

We will join The 60 Second Film Festival event on February 28th 2020 at 19:00 and 20:15, to give a series of short and informative talks on sustainable practices in filmmaking. Look for us on the 2nd floor at Whiteline | Silom 8, on that day!

The 60 Second Film Festival



WHAT IS IT?
The 60 Second Film Festival is a fun collaborative film festival event. This event encourages the local and international film community to create short films, a minute long or less (including titles and credits). The 60 Second Film Festival is a fantastic opportunity to showcase your skills and creativity.

WHEN IS IT?
February 28, 2020 at 7 PM – 11:30 PM @ Whiteline on Silom Soi 8 in Bangkok.
HOW TO PARTICIPATE?
Submit your film by February 20th, 2020

here


Any subject, any theme, any style. All films must be 60 seconds long or less (including credits).

WHY SHOULD YOU PARTICIPATE?


1. To get your work seen and by respected professionals in this field, and appreciated by an audience of passionate film lovers.




2. Awesome prizes! (Read more below to find out more about the prizes)




The 60 Second Film Festival is offering prizes in the following categories:


Any subject, any style, all films are considered.
BEST FILM about our ENVIRONMENT: 20,000 THB
Our air is polluted, the world is getting hotter, water levels are rising. Address these, or any other pressing environmental or sustainability issue in the form of a short documentary, science fiction, comedy, or any other conceivable style. Your film will be considered for this prize.
Mbrella Films Award for BEST DIRECTOR

Any subject, any style, all films are considered. The winner receives absolutely amazing production package from

Mbrella Films

. Find more information about this prize

here

.
The Mr Black Darkest FILM AWARD
Supported by Mr Black Cold Press Coffee Liqueur. Includes a Mr Black t-shirt and a bottle of Mr Black Cold Press Coffee Liqueur.
SUSTAINABLE FILMMAKING CHALLENGE!
Supported by

Creative Migration

. Learn more below.


WANT TO WORK SUSTAINABLY?
Want to contribute to positive change in the filmmaking industry? Join the SUSTAINABLE FILMMAKING CHALLENGE! Have your work reviewed and recognized by leaders in the field of sustainable filmmaking!


Filmmakers are required to incorporate at least 8 sustainable methods of production outlined below. They must share about their production process in real time through 60 Second Film Festival's social media channels.

Creative Migration will invite participants who meet this challenge to share their work with an audience of experts and industry professionals for a special screening at Bangkok 1899.

One prize winner will be paired with a sustainability expert and film industry professional to mentor them for their next production in order to make it as sustainable as possible.

Inspired by our past experience with Project Green (Nomad Films/ Global Action Plan Sweden), sustainable methods of production (AT LEAST EIGHT (8), chosen from the provided list):

Pre-Production
Production meetings will be held locally and will be accessible via all modes of transport
Communication between production staff/crew will be via e-mail and online forums/documents, as well as via telephones
All accounting/administrative paperwork will be done online; printing will be kept to a minimum
Pre-production office/headquarters should have recycling bins available and staff encouraged to bring their own reusable containers
Production
Location
If possible, shoot at a location that is easily accessible via bus, train, bike, foot and/or car.
Regardless of where the set is – middle of the desert vs. a busy city street – be mindful of the production's impact on the environment and avoid damaging the surroundings with production-related activities.
Make sure to remove all equipment and remnants from production – leave NOTHING behind after production. This includes used tape for lighting, grease spills, gum wrappers, cigarette butts, etc.
Transportation/Travel
Vehicles used throughout production should be electric or hybrid; absolutely no SUVs or diesel trucks permitted on sustainable sets or for use in-between locations
If air transport is necessary, all shipments and/or flights should be combined to minimize the number of planes necessary for transport. Arrival/departure times should be arranged to minimize car trips to airport, train station or bus station.
Equipment
Memory: P2 cards should be used when possible, and all data should be captured to external hard drives for memory storage. If film/tape stock is necessary filmmakers should capture footage nightly and reuse tape throughout production.
Audio: memory cards, as opposed to tape, will be used to capture audio
Lighting: Use of natural light when possible and/or battery powered lighting devices and/or solar powered lighting. All lighting, regardless of source, should be turned off or powered down when not in immediate use.
Meals/Catering
Production staff/crew should bring their own reusable plates and utensils, as well as cloth napkins, no paper/plastic plates or utensils will be provided
Drinks will be dispensed via large containers and staff/crew/talent should bring coffee mugs and/or water bottles for drinking; no paper/plastic cups will be provided.
On-set catering should come from local restaurants and/or local vendors who use local suppliers (perhaps production location organized in order to make this possible).
Food should be biked or walked to set, and production should supply caterer with reusable containers for transporting. Additionally, canvas/cloth bags should be used as opposed to paper/plastic
Food waste should be composted when appropriate; uneaten food should be donated to local shelter(s)
Waste Disposal
All materials that could be re-used will be (tape re-rolled and used a second/third time, call sheets used as scrap paper, etc.)
Travel Accommodations
Camping - implementing Leave No Trace principles

http://www.lnt.org

Staying with friends
Intentional/Artist Communities - visiting unique places on our route that use sustainable practices in their everyday lives.
Post-Production
Post-Production office and edit suite will be accessible via all modes of transport.
Communication between production staff/crew will be via e-mail and online forums/documents
Equipment should be turned off when not in use; monitors can be powered down when computers need to run overnight
All accounting/administrative paperwork will be done online; printing will be kept to a minimum
Post-Production office/headquarters should have recycling bins available, and staff encouraged to bring their own reusable containers
"Landlocked" a Contemporary Dance Performance by Jay Carlon
Jay Carlon

will present a new piece, titled "Landlocked," a collaborative dance piece with the

Bangkok City Ballet

and

DD Flection

. In Thailand, this work will be staged on the 8th and 9th of February 7pm to 9pm at Bangkok 1899.

Tickets are now available at

Ticketmelon

.


---

November 27, 2019
Panel Discussion – Thai Contemporary Art: Surging Ahead or Treading Water?




Our Founder & Executive Director, Susannah Tantemsapya, is one of the speakers in the panel discussion on November 27, 2019, 19:00-21:00, at FCCT Clubhouse, Bangkok.



Thai contemporary art has undergone radical changes in the last few decades with the emergence of new galleries and museums such as MAIIAM in Chiang Mai, rise of street art and launch of the Bangkok Art Biennale as well as creative regional initiatives such as Khonkaen Manifesto. But the pace has been slow and public funding lower than in some other Southeast Asian countries.

In international cultural circles, the perception is that Thai contemporary art is struggling for funding and a voice amid conservative traditions. Even as a new generation of Thai artists, art spaces and events draw more international attention, the question is whether the country's art scene is still far from the global stage — and if so, why?

This panel discussion draws together some prominent curators, critics and artists as well as regional experts. Among other issues is the question of who funds — and should fund — Thai contemporary art, and how the nascent gallery scene compares with other Asian countries.

Panelists will also discuss the growing profile of women in the Thai art world and how street artists and other creative talents are making a mark on international art festivals and galleries abroad.

Speakers include:
Apinan Poshyananada, chief executive and artistic director of Bangkok Art Biennale, and former permanent secretary of the Thai Ministry of Culture
Thanom Chapakdee, independent art critic [CUT CURATOR] and artistic director of Khonkaen Manifesto, a Thai regional contemporary art festival, and Wai Art, an alternative art space
Patcharapol Tangruen, aka Alex Face, one of Thailand's best-known street artists and creator of Mardi, the "kid in a bunny outfit."
Susannah Tantemsapya, Founder and executive director of Creative Migration and Bangkok 1899, a new cultural & civic hub
Valentine Willie, Southeast Asian art expert, gallerist and creative director of Iiham, a public art space in Kuala Lumpur
Moderator: Gwen Robinson, editor-at-large, Nikkei Asian Review and FCCT president

---

September 26, 2019
FREC Open House
Bangkok 1899 and eight of our partners hosted many free activities as we officially open

FREC Bangkok

on Saturday, October 5, 2019.

Bangkok 1899 is proud to be a steward for the Ford Resource & Engagement Center (FREC) in Bangkok, the city's newest hub for NGOs, social enterprises, and foundations!

On Saturday, October 5, 2019, Bangkok 1899 hosted a "Drive-in movie theater" for short films from

Strelka Institute for Media

,

Architecture and Design

,

SATI

,

The 60 Second Film Festival

and many more.
Our partners also hosted free activities for families, which were open to the public from 11am-8pm on October 5:
"Sustainable cooking" classes
Kids classes on art, mapmaking, and the environment
Indigo dyeing session
Birdwatching 101 workshops
Hands-on plastics upcycling project
DIY racecar fabrication
Neighborhood walking tour
And many more…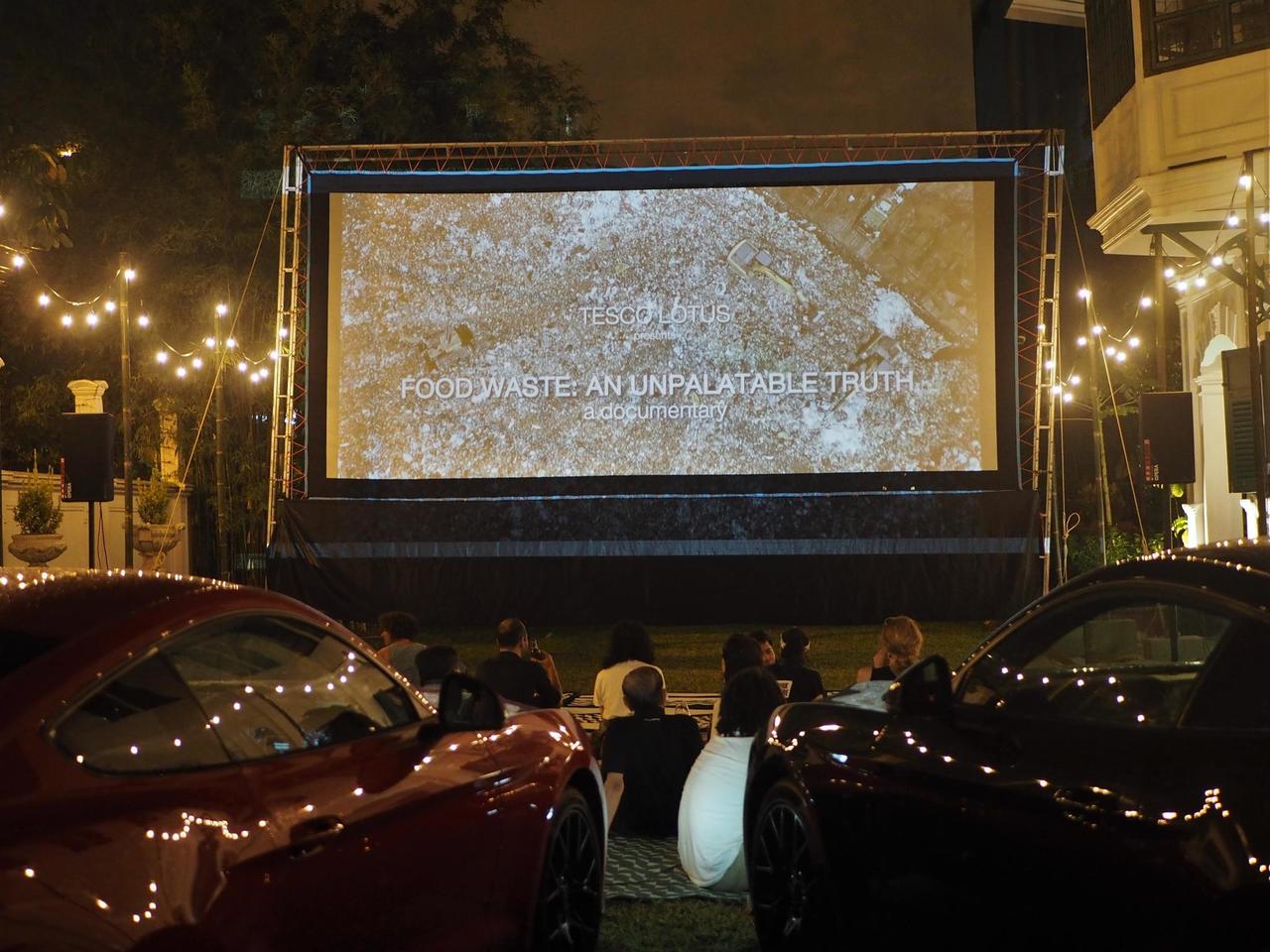 ---
"The Pink Period" by Tiffany Singh
for Bangkok 1899's Grand Opening!
Creative Migration is pleased to announce The Pink Period by New Zealand Social Practice artist,

Tiffany Singh

. This exhibition kicks off the Grand Opening of Bangkok 1899, a new cultural and civic hub in Bangkok's historic center, on September 7-8, 2019.
The Pink Period




Tiffany Singh


September 7 – November 10, 2019
Public opening: Saturday, September 7, 19:00 – 22:00
Exhibition hours: Tuesday – Sunday, 11:00 – 21:00


During her three-month residency, Singh has used her multidisciplinary approach to transform Bangkok 1899 into an immersive Social Practice Hub. Looking after her two young children while simultaneously building this exhibition, she exemplifies a new contemporary art paradigm to enable women artists, who are also mothers, to live and work in a supportive residency environment.

This new suite of work explores the narrative of Women's Liberation through objects of the domestic. From multiple collaborations with other women artists, Singh maps out factors that affect how women participate in various artistic disciplines. These relationships provide a narrative around the history, identity and technical skills related to the production of so-called "women's" work. Through performative aspects and subtle gestures, The Pink Period provides an opportunity to learn about, and to address issues that affect women artists.

Singh developed this concept through the collaborative project Women's Art Project Asia during her residency at Taipei Artist Village (Taiwan). For The Pink Period, she invited Taiwanese artist Jui-Pin Chang to build upon their existing research to delve further into societal expectations, family obligations and being classified as a minority voice within the art world.



Bangkok 1899 - Grand Opening

Bangkok 1899 officially opens during the weekend of September 7-8, 2019. This new cultural and civic hub represents the intersection of art, design, urbanism and social innovation. Established by Creative Migration, an international arts organization based in Los Angeles and Bangkok, Bangkok 1899 fulfills its mission to advance cultural diplomacy through art, public engagement and sustainability.

Our Grand Opening is supported by Creative Migration (East) Foundation, The Rockefeller Foundation, the Ford Motor Company Fund (Ford Fund), the RSA (Royal Society for the encouragement of Arts, Manufactures and Commerce), Devahastin na Ayudhya Family, New Zealand Embassy Bangkok, Nga Waka Maori Ki Tai Whenua Group, Whiteline, Canon Thailand, Na Cafe, Singha Corporation, Bangkok Beer & Beverages, Attems and Riedel.


---
June 24, 2019
World Refugee Day @ Bangkok 1899

In The World Refugee Day Event on June 23, 2019, Make A House A Home Projects by Tiffany Singh connected people to the well-being of refugees in Bangkok through colorful artworks made by young refugee kids.

On June 23rd at Bangkok 1899 was The World Refugee Day Event. The event was a collaboration between Bangkok 1899, with Na Projects Group,

Amnesty Thailand

,

Asylum Access Global

&

Host International

to work with the children of refugee families, making works that will be available for exchange for World Refugee Day. In the event there were workshops organized by refugee families from Afghanistan, Myanmar, Pakistan & Vietnam. Participants were given opportunities to learn and connect with these people through food, art, and culture.

Our artist-in-residence, Tiffany Singh, participated in the event through the exhibition of her personal Make A House A Home Projects; a social practice art project to help raise awareness and gather items for people in need through art. This project allows interested individuals to bring items that can be useful to the refugee families and exchange them with an artwork made by young refugee children.


Originating in Dunedin, New Zealand the Make A House A Home Project, is connected with the Red Cross aim to 'turn houses into homes for families' through community donations and support. In bringing the project to Thailand Tiffany Singh has teemed up with

Na Café & Bangkok 1899

to create artwork with children from refugee families and exhibit them in exchange for useful goods. At the end of this exhibition, all items will be donated and divided among the families, acting as a small token of welcome and support.

Over 31 color hand prints were created by the refugee children in their earlier workshop with Tiffany Singh. The artist used colored leaves and dye colors from flowers to teach the children how to make art by using natural ingredients. The children were allowed to freely express their innate creativity. The exchange will be available until all the artworks are taken.


---

May 23, 2019
Marriott's Chef Surplus Cooking Challenge x Bangkok 1899



On May 30 2019, Bangkok 1899 and its NGO partners; such as Scholar of Sustenance (SOS), Ford Motor Company Fund and Na Café, ran a charity lunch event called "Marriott's Chef Surplus Cooking Challenge" with Marriott Hotel.  



In the morning, chefs from Thai Marriott hotels worked together with staff from NGO organizations; including Bangkok 1899, Na Café, Ford Motor Company Fund and Scholar of Sustenance, to cook and arrange high quality dishes to be served as lunch for students at Satri Julanak School. All the students got to engage in activities and conversations with the chefs and staff while enjoying a great number of delicious dishes made from the best ingredients and cooked to perfection. Big thanks to Marriott Hotel for working with us in such an amazing social event.


---
January 29, 2019

Bangkok 1899: Official Preview & Soft Opening

Creative Migration is pleased to announce

Bangkok 1899

, a new cultural and civic hub representing an intersection of art, design, urbanism and social innovation.

Designed by Italian architect Mario Tamagno (under King Rama VI), this historic location (originally built in 1899) is the former home of Chao Phraya Thammasakmontri – considered Thailand's father of modern education. For the first time ever, this landmark is open to the public. Major support is provided by The Rockefeller Foundation and Ford Motor Company Fund (Ford Fund). This project also has active support provided by the RSA (Royal Society for the Encouragement of Arts, Manufactures and Commerce).



Bangkok 1899 will officially open its doors on February 16, 2019. There will be a night of music and sound performances with our inaugural artist-in-resident, musician and songwriter

Shayne P. Carter

. Hailing from Dunedin, New Zealand, he has been performing and recording internationally for the past three decades. As part of this international residency, Carter is collaborating with Morlam musician

Piyanart "Pump" Jotikasthira

(of Studio Lam and The Paradise Bangkok Molam International Band) along with the rhythm section of Toomturn Molam Group, and Chiang Mai based sound artist

Arnont Nongyao

.

This evening kicks off a series highlighting the first of Bangkok 1899's four major event themes for 2019: Arts & Cultural Diplomacy. Each themed event will take place quarterly - including the following: Sustainability, Society, The Future. This event is supported by The Rockefeller Foundation, Ford Motor Company Foundation, Creative New Zealand Foundation, Asia New Zealand Foundation, New Zealand Embassy (Bangkok, Thailand) and Studio Lam.
---
Introducing Shayne P. Carter to participate in Bangkok 1899's International Artist Residency
December 16, 2018 – February 17, 2019

Shayne P. Carter's accomplishments include: New Zealand Music Hall of Fame; New Zealand Music Awards (best vocalist, top group, best album); international releases (Arista, Sony, Sub Pop, Rough Trade); four-time APRA Silver Scroll finalist; original work performed with Auckland Philharmonia, Dunedin/Christchurch Symphony Orchestras; and 'She Speeds' voted #9, APRA list of Greatest All Time New Zealand songs. Since last year, he was the Silver Scrolls Musical Director in Dunedin, and toured Asia extensively (China, Taiwan, Korea) as a live musician with the contemporary Maori dance company Atamira.
The long-term goal of this residency is to provide a fluid exchange between Carter and one of his Thai collaborators, extending the opportunity to present work created at Bangkok 1899 and to develop new projects in New Zealand.
Background

Creative Migration developed Bangkok 1899 with the mission to advance cultural diplomacy through the three pillars of art, public engagement and sustainability.

Bangkok 1899's programming is inclusive, accessible and relationship-driven. Furthermore, we encourage individuals to pursue the lost art of leisure, engage in spontaneous discussions and open up avenues of creativity. Our holistic approach is executed primarily through the following:

Open Spaces - public garden & "Na at 1899" - a social impact café.
International Artist Residency - multidisciplinary program requiring collaboration with Thai artists and/or the local community
Public Events - local and global themes, curated from both within and outside the community.
Models for Sustainability - incorporating Zero Waste practices and urban farming into the hub's ecosystem.
---
Follow, share and like on social media:

#Bangkok1899 #RockefellerFoundation #FordFund #NaProjectsGroup #ShaynePCarter #StudioLam #Bangkok #Thailand #CreativeMigration #Art #PublicEngagement #Sustainability

Instagram:
@

bangkok1899

@

creativemigration

@

naprojectsgroup

@

rockefellerfdn

@

fordfund

@

shaynepcarter

@

thersaorg

@

studiolambangkok




---

August 27, 2018
Bangkok 1899 - Launching late 2018



Bangkok 1899 is a new cultural and civic hub established by Creative Migration, supported by The Rockefeller Foundation and the Ford Fund, and is in partnership with the RSA (Royal Society for the Encouragement of Arts, Manufactures and Commerce).



Designed by Italian architect Mario Temagno (under King Rama VI), our historic location (originally built in 1899) is the former home of Chaophraya Thammasakmontri – considered to be Thailand's father of modern education­ – and is centrally located in the city's Old Town neighborhood of Nang Loeng.

Bangkok 1899 will represent an intersection of art, design, urbanism and social innovation. Our initial two-year pilot program will develop a series of six activities to test, adapt and maximize our overall impact: an International Artist Residency, a Public Events series, Open Spaces (including a public garden and a Zero Waste café with social impact programs), Models for Sustainability (incorporating different types of environmental technologies along with a small urban farm), RSA Fellowship Development and a Flagship Event (annual event on social innovation, art and design).

* launching in late 2018 - stay tuned!