POST NEW BILLS:
The Story of the Green Patriot Posters
[Film]
Sustainably Produced Film
POST NEW BILLS: The Story of Green Patriot Posters (2014)
is a short documentary illustrating how art can influence public perception towards environmental issues.
Green Patriot Posters
is a highly acclaimed multimedia design campaign that challenges artists to deepen public understanding and ignite collective action in the fight against climate change. The film features interviews with key Green Patriot Posters contributors (Shepard Fairey, Michael Bierut, DJ Spooky, Mathilde Fallot) and its founders (The Canary Project, Dmitri Siegel). At the time of its release, Green Patriot Posters had already reached five million people through print media, public space and digital culture.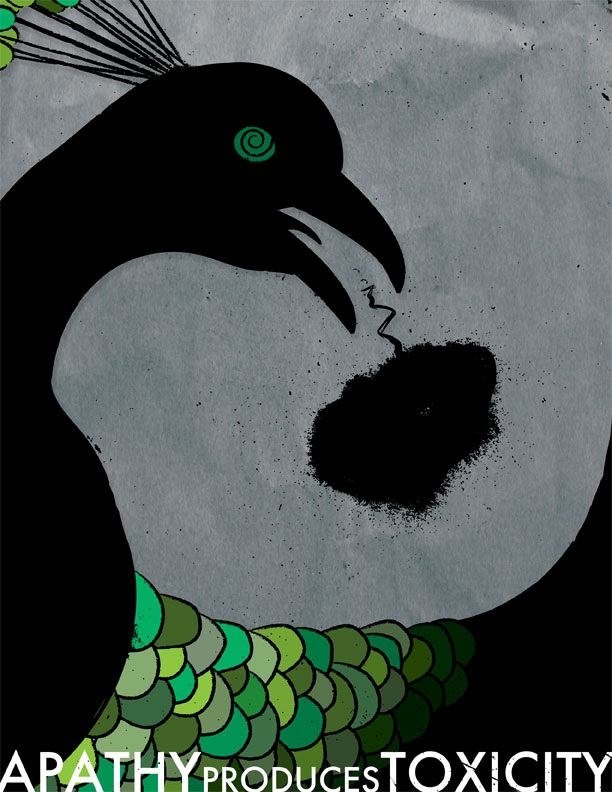 Examples of posters from Green Patriot Posters
POST NEW BILLS
was the only American film accepted into the first edition of
Project Green
in 2011. Launched by NOMAD Films, an independent production company based in New York and Paris, Project Green was an initiative challenging filmmakers to create sustainable projects and incorporate environmental awareness into their content.
POST NEW BILLS
has screened in New York, Boston, Berkeley, Chicago, Los Angeles and Stockholm. The film was also featured in
100 Days of Active Resistance
, an online art installation and book published by Artbook D.A.P. to engage today's youth through 100 images born from Vivienne Westwood's manifesto encouraging the pursuit of culture and of art to provide an antidote to propaganda.
POST NEW BILLS
was shot in Los Angeles, Ventura, San Francisco, New York, Paris and Stockholm. The film's director/producer, Susannah Tantemsapya, was the only person to travel to all locations, producing each shoot with local crews in each city. This significantly reduced the production carbon footprint, especially in the form of international air travel. Public transit, carpooling, on-foot production days, virtual Skype meetings, usage of High Definition video equipment, rechargeable batteries and natural/available light, online paperwork; reusable water bottles; and local, organic food for crew meals are some of the sustainable methods utilized during the shoot, which saved waste, energy, time and money. This process became part of the film's overall narrative, fundamentally influencing the lives of the filmmaker, crew and its subjects.
POST NEW BILLS
was generously funded through
Kickstarter
.
Interested in learning more about adapting the film industry for a low-carbon economy? Check out
The Joys and Coys of Sustainable Filmmaking - A Study of Green Collective Cinematic Practice,
a 2013 paper co-written by our Founder & Executive Director, Susannah Tantemsapya.
Click on the images to enlarge our POST NEW BILLS Case Study