Creative Migration, Inc.
USA




[ P R E S I D E N T ]


Susannah Tantemsapya


Founder & Executive Director
Creative Migration, Inc.
Creative Migration (East) Foundation

* read full bio

here
---
[ V I C E P R E S I D E N T ]
Jing Deng


For the past decade, Jing Deng has been a Beijing representative at
The Cohen Group
, a global, business advisory firm providing corporate leadership with strategic advice and assistance in business development, regulatory affairs, deal sourcing and capital raising activities. She has held a variety of internships with media, consulting, and marketing firms in Beijing, London and Los Angeles. Most recently, she worked as a marketing intern for Creative Migration, covering business development and marketing activities. She has since become Vice President of their Board of Directors.

Prior to her internship at Creative Migration, Jing worked as a project assistant for the United Nations Food and Agriculture Organization's Communication Project. In this role, she researched innovative ideas for a project to advance farming productivity in developing countries and helped to establish a communication network to promote farming information exchange between local farmers in Asia and South America. Previously, Ms. Deng joined Lockwood Gibb & Associates, a London-based consulting firm for private and investment banks, as a part-time research assistant providing client research to the team. In addition, she interned with China Central Television (CCTV), the Chinese government's television media outlet.
Ms. Deng graduated in 2009 from a dual Master's program co-organized by the London School of Economics and University of Southern California. She graduated with a Master's degree in Global Media and Communications. Prior to her graduate studies, she earned her Bachelor of Art degrees in International Journalism and English from Beijing Foreign Studies University.
---



[ S E C R E T A R Y ]


Jeremiah Chiu


Jeremiah Chiu is Los Angeles-based creative director, conceptual artist, and synthesist. From 2008-16, Jeremiah served as co-founder and principal of

Plural

(now Studio Chew), an award-winning and internationally recognized design studio. Jeremiah's current practice,
Some All None
, is an extension of Plural, focussing on merging art, music and technology into new hybrid forms.

Most recently, Jeremiah was the Exhibition Graphics Lead (on the IN-FO.CO team) for the U.S. Pavilion at the 2018 Venice Architecture Biennale. Jeremiah is a resident DJ at Dublab and has exhibited/performed at The Getty Center, LACMA, and the MCA Chicago, amongst other institutions.
---
[ T R E A S U R E R ]
Don Guarnieri
Don Guarnieri is currently the Director of Special Projects for Omnivore Technologies, Inc., a leading provider of restaurant point of sale integration technology. Guarnieri was the VP of Marketing for
Solid Instance
, a Palo Alto based development company focused on Application Virtualization and Publishing systems for large software companies.
Previously, he was a contractor with Playboy Enterprises helping restructure the Playboy.com business model. Guarnieri was the Network Architect for Penthouse.com and served as Business Manager for the video department. Guarnieri got his start in the technology world with LANSystems, one of the first companies to build local area networks for Wall Street investment banks in the 1980s and 1990s. He was the producer for Matrix Art Collective featuring Michael Somoroff's Illumination and Absence of Subject. Guarnieri is the co-creator with Michael Rees of the Sculptural User Interface software, a Creative Capital project. He was the Executive Producer for International WOW Company Drama Desk nominated Surrender: A Simulated War Deployment in Three Acts, and is a Co-Producer of the Sundance Award winning, Emmy Award and Oscar nominated film

Gasland

and was a consultant to Gasland 2. Guarnieri was the Instigator for the 3D film version of

Charlie Victor

Romeo

(Sundance, Hamptons, New York, CPH:DOX, Perth, DOXA, AFI Fest).
In another life, Guarnieri was Jim Otto in Matthew Barney's OttoShaft at Documenta. He has co-authored two books with James Nadler about computer networks, How to Keep Your Novell Network Alive and Netware Answers. Guarnieri was a member of the Board of Advocates for 3Legged Dog from 2008-2013, and was a member of the Board of Directors of PS122 for 15 years serving as its President from 2005-2007. Guarnieri has a BFA from the Kansas City Art Institute.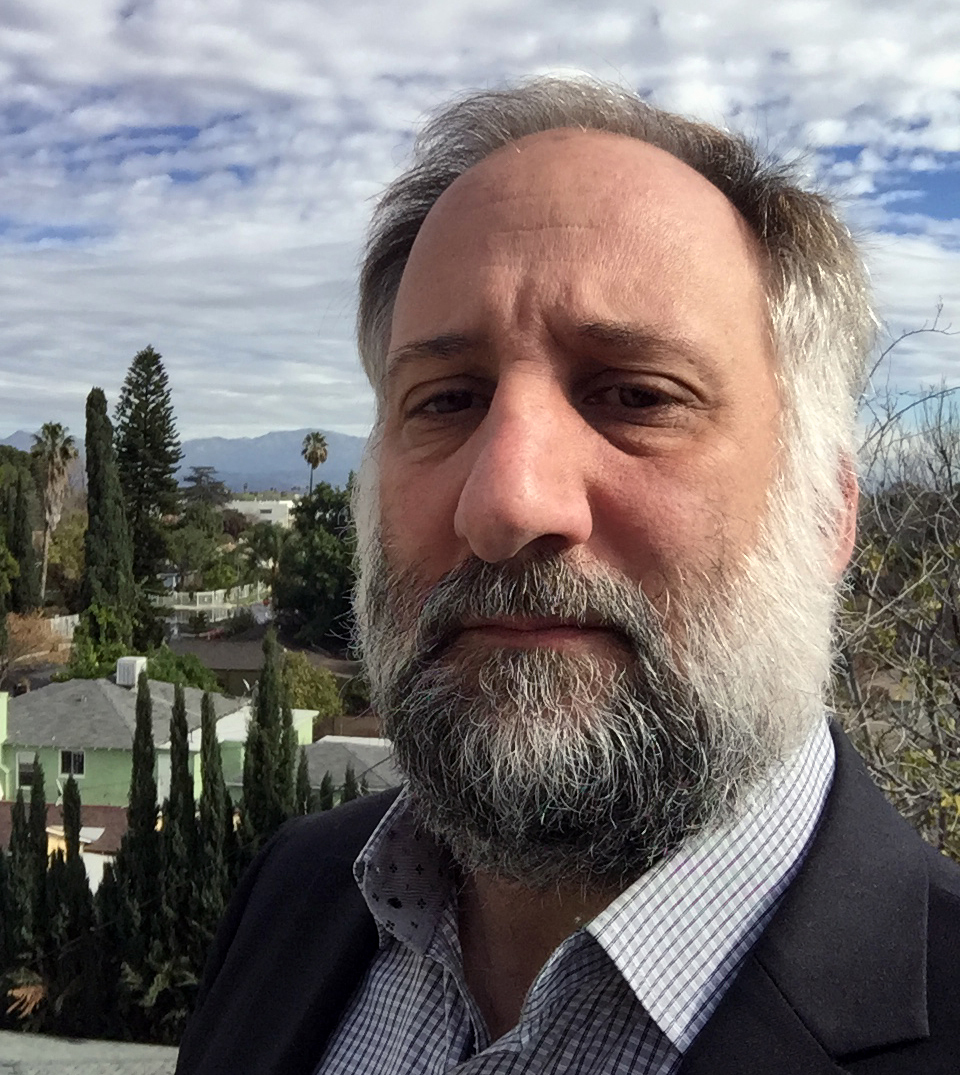 ---



[ M E M B E R ]


Janet Martin Tantemsapya


Janet Martin Tantemsapya is a retired American citizen that has spent most of her working life overseas. Since 2005, she has been a Founding Donor and Board Member of Creative Migration. In 1947, Janet moved to post-war Paris with her family. Her father, Graham A. Martin, worked for the US Foreign Service in France and Switzerland, and later appointed as Ambassador to Thailand, Italy and South Vietnam until his evacuation during the Fall of Saigon in 1975.
From 1964 to 1988, she served as a Bilingual Flight Attendant (Overseas Division) for Pan American World Airways, the golden years of commercial aviation. During that time, she was on Special Assignment for Pan American Exhibit at World Trade Fair and Asian Games in Bangkok in 1966. Other notable duties include an around-the-world trip with the King & Queen of Thailand in the mid-1960s, and serving as a volunteer to fly American troops in and out of conflict zones for R&R during the Vietnam War. While working for Pan Am, she was based out of Hong Kong, London, Florence, Italy and New York.
Janet graduated from George Washington University in 1960 with a B.A. in French Literature and a Minor in Spanish. During her university studies, she served as a Bilingual Guide & Interpreter for the US Pavilion at the World Fair in Brussels, Belgium, receiving an official letter from President Eisenhower for her Outstanding Contribution to the United States. She continued her post graduate studies at the University of Seville for Spanish (1960), the University of Geneva for French Literature (1961), Georgetown University for Linguistics (1964) and Wake Forest University (1989) with a Minor in Educational Psychology and Fundamentals in Education, Methods & Materials for teaching a Foreign Language. She also earned a Certification to teach the French Language to grades 9-12 in 1989. She was a French instructor through the mid-1990s for junior high and high school students.
Janet is fluent in French and Spanish with a working knowledge of Italian. She enjoys fencing and sculpture in her free time. She also has been a member of the

Arbor Day Foundation

and

National Trust for Historic Preservation

for several decades. She currently resides in Winston-Salem, NC.